Our Ocean: Vast and Vulnerable
Monday, February 27, 2023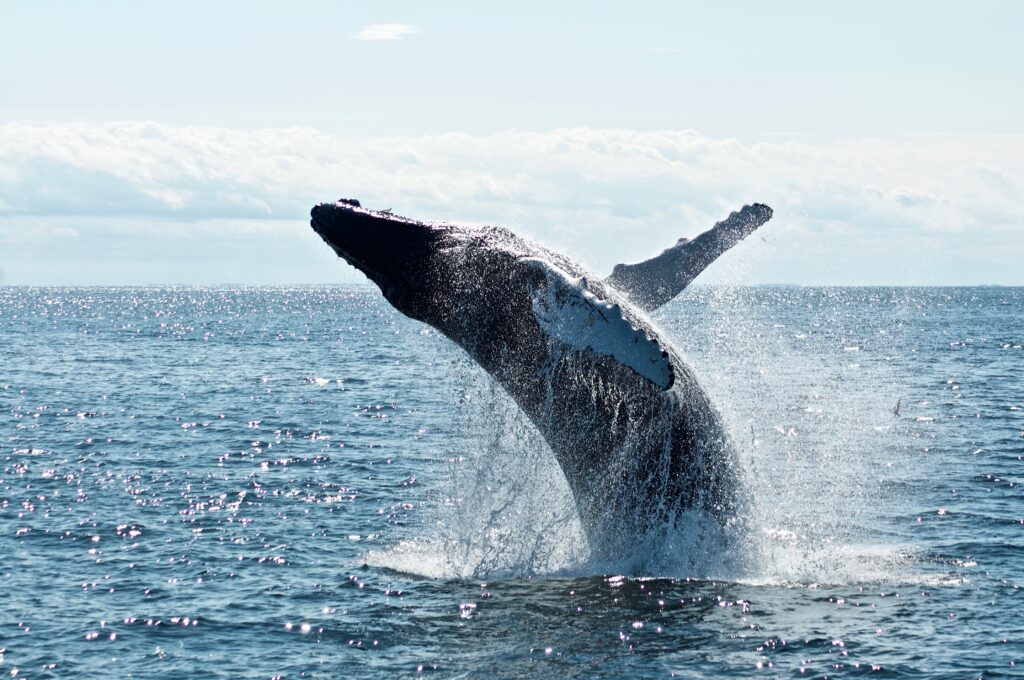 Oceans are so vast—covering nearly three-fourths of the Earth's surface—that it may be hard to think of them as vulnerable. But threats to the world's oceans are real and growing. Our Ocean 2023, a global conference about to take place in Panama, will focus on how to protect this part of the planet.
The conference, to be held March 2-3, will bring together not only governments but the private sector, academia, and civil society. The idea is to mobilize voluntary, concrete commitments to protect the oceans from such threats as climate change, acidification, illegal fishing, and marine pollution, according to Panamanian Foreign Minister Janaina Tewaney.
At a recent event at the Wilson Center in Washington, D.C., she talked about Panama's "singular" relationship to such issues, given that the country connects the world's two largest oceans, and 6% of all world trade transits through the Panama Canal.
"We are a maritime country by nature," Tewaney said, noting that caring for the ocean is "part of our DNA."
Organized under the theme "Our Ocean, Our Connection," this will be the eighth edition of the Our Ocean conferences, which began in 2014 as a U.S. Department of State initiative to support marine conservation and sustainable development.
John Kerry, who was Secretary of State at that time and now serves as the U.S. Special Presidential Envoy for Climate, said at the recent Wilson Center event that these conferences are designed to raise awareness and encourage meaningful action.
"We want everybody to participate, but we want everybody to act. We have to act," he said.
An Interconnected Biosphere
In thinking about the ocean, Kerry said, it is essential to understand it as an essential part of an interconnected ecosystem—a biosphere.
"We have to really stop and reconnect ourselves, through the role we play as human beings, in this ecosystem," he said. "We're part of it, and we all depend on it, and we depend on its viability in order to be able to pass life on to future generations in a way that is sustainable."
Sustainability is a "grotesquely overused" term, he added, but with the global population at 8 billion and growing, the world must change its ways and use resources more wisely. The ocean is feeling the impacts of a range of problems, he said, including overfishing, waste dumping, unbridled development, and agricultural runoff.
"We have dead spots now all around the world, in the ocean, where nothing lives because we have stripped it of oxygen and we've filled it with nitrogen," he said.
Kerry said his goal is not to scare people but to get them to see that everything is interconnected. Greenhouse gas emissions travel on air currents, affect rainfall patterns, and change the ocean's acidity, which can affect something as specific as the ability of crustaceans to form their shells.
"The fact is that 90% of all the heating of the planet from global climate change is subsumed into the ocean, and the ocean is warming, and it is warming at a rate that is changing the chemistry of the ocean," he said.
That is complicated further, he added, by the way the world has pursued development, from driving vehicles to propelling airplanes to heating and cooling buildings. "All of these choices put emissions up into the atmosphere, and we are not yet controlling those emissions sufficiently to be able to guarantee that we can reduce the impact on the ocean."
Meaningful Action
The Our Ocean conferences have spurred action on a number of fronts, Kerry said—for example, helping to spur changes in shipping practices. "If shipping were a nation-state," he said, "it would be the eighth largest emitter on the planet."
Today, most new ships are equipped with more-efficient propulsion systems, he said, and "over 100 ships have been ordered that are going to be zero emissions." He credited these developments to Our Ocean initiatives that have included the participation of Maersk and other shipping companies.  
Panamanian Foreign Minister Tewaney said this year's conference will focus on six areas of action: marine protected areas, maritime security, sustainable blue economies, sustainable fisheries, climate change, and marine pollution, particularly plastics.
Tewaney highlighted the importance of cooperation on ocean-related matters, pointing to the decision by Panama, Colombia, Costa Rica, and Ecuador to establish the Eastern Tropical Pacific Marine Corridor (CMAR) in 2021. And, she noted, the CMAR countries and the United States have signed a memorandum of understanding (MOU) geared toward strengthening CMAR's capabilities.
Under the MOU, which was signed on the margins of last year's Summit of the Americas, the countries will work together to strengthen marine governance, maritime security, and marine conservation finance; contribute to the goal of protecting at least 30% of the global ocean by 2030; and preserve migratory routes for sea turtles, whales, sharks, and rays. The United States and the CMAR countries will also cooperate in protecting the oceans from the impacts of climate change, among other efforts, according to a statement by the U.S. State Department.
Panama and Ecuador are also working with the U.S. National Oceanic and Atmospheric Administration (NOAA) as part of a five-year strategy to combat illegal, unreported, and unregulated fishing. (Other participants in that program are Senegal, Taiwan, and Vietnam.)
As vast as the challenges facing the ocean are, Kerry stressed that they are manageable.
"We need to organize ourselves in order to fight to protect the ecosystem," he said. "It is fully within our power to be able to guarantee a healthy ocean, to protect it for the future." 
---
Cover Image: Humpback whales live throughout the world's oceans and can travel thousands of miles during their seasonal migration. Credit: Todd Cravens.