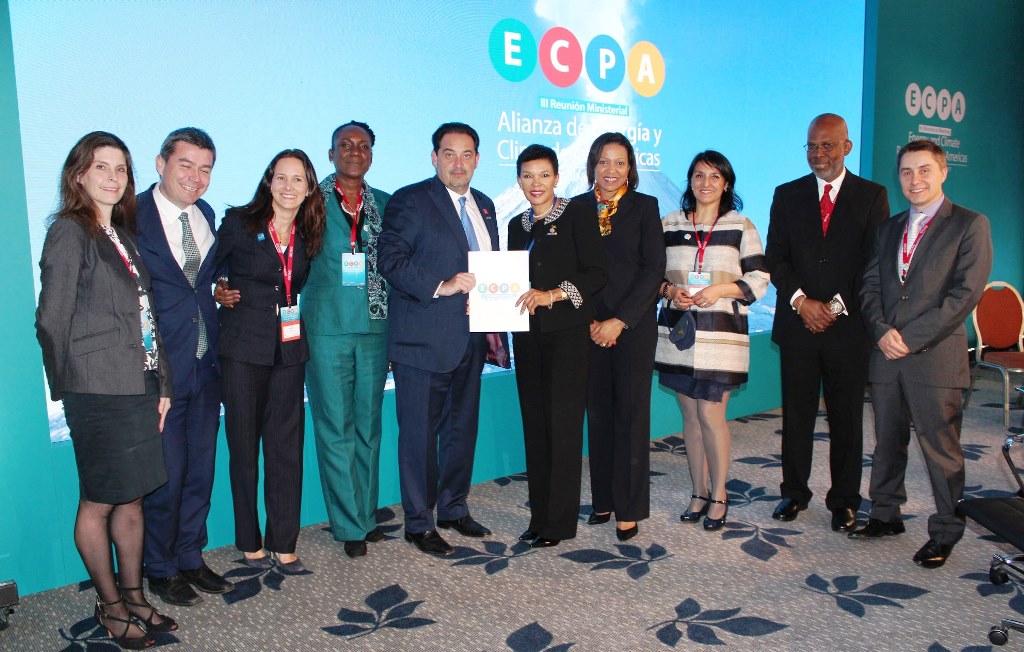 VIÑA DEL MAR, Chile—After announcing that her country will host the Fourth Ministerial Meeting of the Energy and Climate Partnership of the Americas (ECPA), Jamaican Ambassador Audrey Marks spoke in an interview about the importance of energy issues to the Caribbean region.
"We are determined as a country and as a region to get to certain macroeconomic goals, and energy is one of the critical drivers of that goal," said the diplomat, who represents her country both at the Organization of American States (OAS) and the United States. She led the Jamaican delegation to the recent ECPA ministerial meeting in Chile.
In the last three years, partly because of lower oil prices, Jamaica has seen its electricity prices drop from $0.40 per kilowatt hour to $0.28, according to Marks. Of course, as the country knows from long experience, that trend can change, she added.
"What we have to do is make use of this window," she said. "We are moving in the right direction, now that we are focusing on energy diversification, and we want to keep this momentum going."
As it seeks to increase its energy security and reduce dependence on fossil fuels, Jamaica's current goal is to generate 30 percent of its electricity from renewables—including wind, solar, and small hydro—by 2030. With 10.5 percent as of 2016, the country is on track to surpass that target, according to an official concept note prepared for the recent ministerial meeting. Jamaica is also implementing measures to improve energy efficiency.
Ambassador Marks said the Caribbean island states in general are "taking energy diversification seriously," recognizing that it is critical for development. Having Jamaica at the helm of the ECPA process for the next two years—under the direction of the Minister of Science, Energy and Technology, Andrew Wheatley—will help fuel those efforts, she said.
"We need to utilize this opportunity to really move forward and show Caribbean leadership."