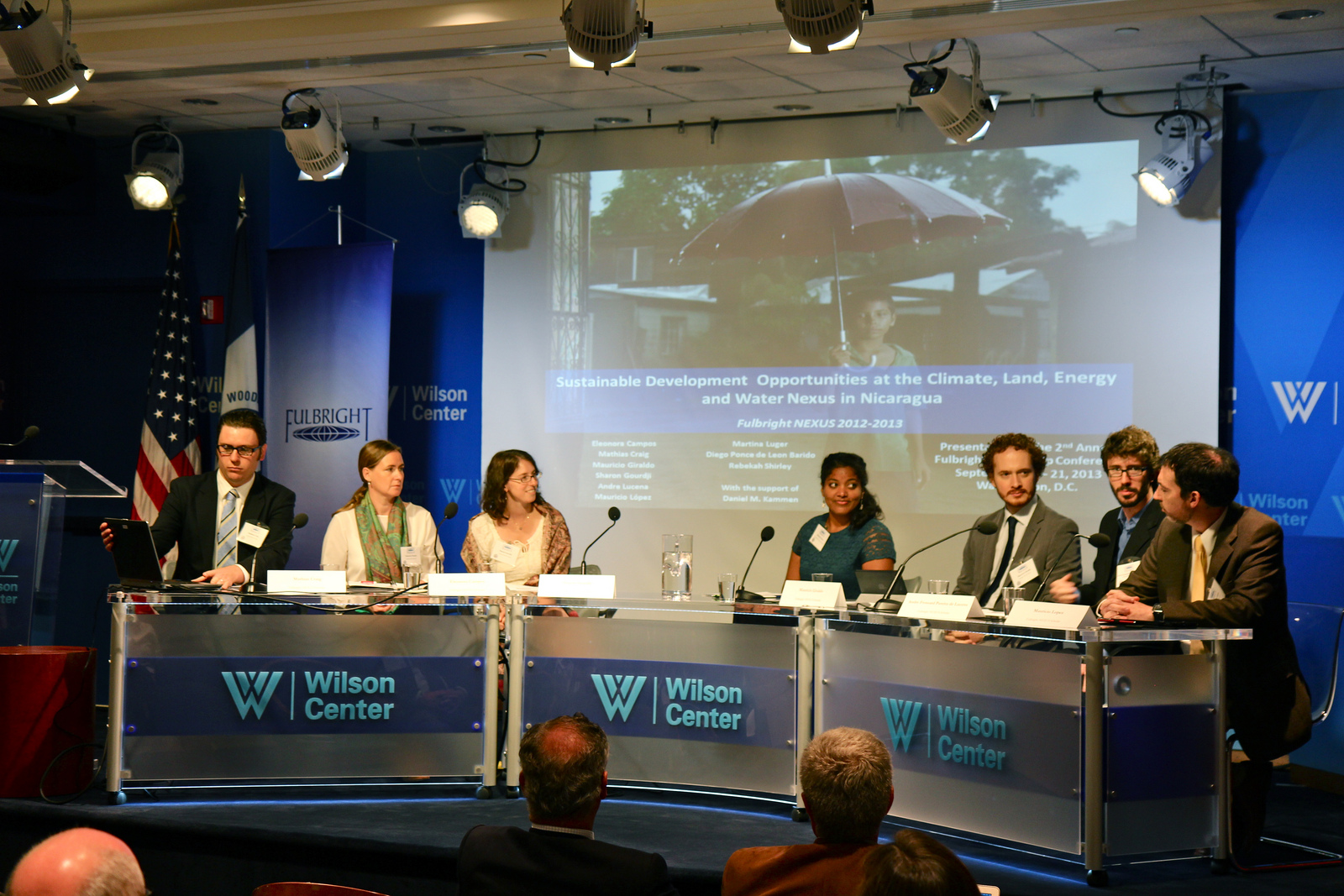 The
Fulbright Regional Network for Applied Research
(NEXUS) concluded another year of successful research in the Americas at the Scholar Symposium "New Connections for a Changing Climate" held in Washington DC on September 18-19, 2013.
Dan Kammen
, Fulbright NEXUS Lead Scholar, and three other
Senior ECPA Fellows
–
Jeff Soule
,
Frank Lowenstein
, and
Janaki R.R. Alavalapati
– joined the 20 NEXUS scholars to discuss the data uncovered during the year-long program.
Fulbright NEXUS Scholars tackled the topic of global climate change from a social perspective, demonstrating how climate change affects people's lives. The young scientists presented their findings to an audience comprised of representatives from the U.S. Department of State, World Bank, International Monetary Fund, Inter-American Development Bank, USAID, Partners of the Americas and more, offering their views on how climate change is affecting the lives of millions and providing information that may guide future on decisions regarding the environment.
One of the encompassing themes was the accessibility of scientific studies and the importance of being able to translate research into real human terms, so that those that invest in the sciences, and more importantly, those affected by it, can understand its significance. The scholars were available to discuss their findings and future studies, which contributed to the essence of this valuable, interactive event.
The Fulbright NEXUS program seeks to foster collaborative and multidisciplinary research for providing sound, tangible solutions to socially-relevant challenges. This regional initiative is funded by the U.S. Department of State's Bureau of Educational and Cultural Affairs and administered by the Institute of International Education.
Photo: Mary Evans