An Uncertain Energy Future
Friday, April 17, 2020

With a pandemic on the march, economies in near-paralysis, and a collapse in oil prices to boot, the energy sector is facing a new set of uncertainties. How might these factors shape the region's long-term energy future? How will oil-exporting countries fare? Will the momentum for renewable energy falter? Are there new opportunities to improve resilience? These are just some of the questions experts from around the Americas have been tackling as they examine a world that has been upended in a matter of weeks.
Some have likened the menace of the novel coronavirus, Covid-19, to a Category 5 hurricane—only this time, the disaster is threatening lives and livelihoods everywhere at once. Economic activity is down and unemployment up, as much of the world's population has been ordered to stay at home and wait for the worst of the storm to pass.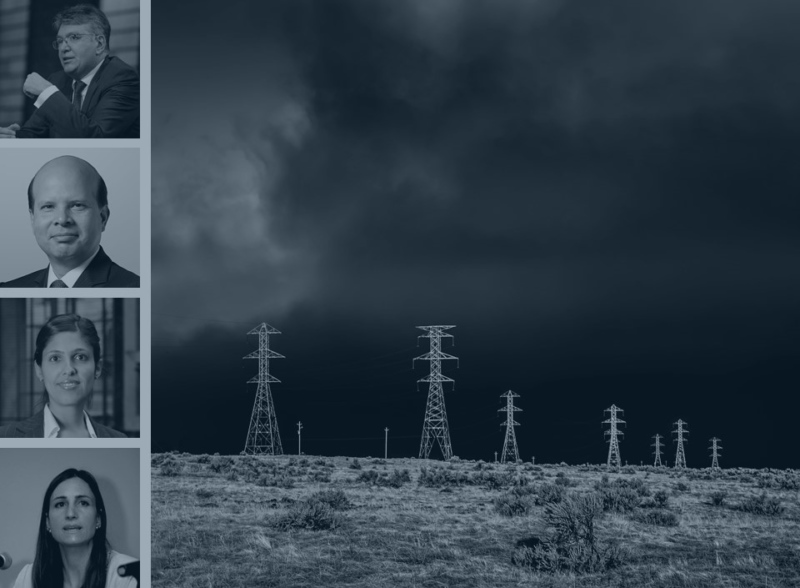 The economic slowdown has significantly reduced demand for energy, which complicates operations for electric utilities. (See related story, "Electric Utilities Feel the Side Effects.") Low demand will also make it harder for international oil prices to recover from recent precipitous drops, according to experts who spoke at an online event on April 1 sponsored by the Inter-American Dialogue. The event title aptly summed up the moment: "Price War Meets Pandemic—Energy's Perfect Storm in Latin America."
"In Latin America, low crude prices have immediate consequences on public coffers in the region's oil export-dependent economies," said event moderator Lisa Viscidi, who heads the Energy, Climate Change & Extractive Industries Program at the Inter-American Dialogue. "Many governments in the region depend heavily on oil revenues and have budgeted oil prices well above where we are today."
Low prices will have the biggest fiscal impact in Venezuela and Ecuador, where government budgets rely the most on oil, followed by Mexico, Colombia, and Brazil, according to Mauricio Cárdenas, Visiting Senior Research Scholar at Columbia University's Center on Global Energy Policy and a former Minister of Finance and Minister of Energy of Colombia.
"All these countries will be losing revenues at a time when the coronavirus calls for large stimulus packages," he said during the Inter-American Dialogue event. Turmoil in global financial markets is exacerbating the situation, he said, adding that countries with limited access to international finance will be especially constrained.
A price war that took off in early March between Saudi Arabia and Russia drove down some benchmark crude prices by more than two-thirds, to around $20 per barrel, a level not seen in nearly two decades. On April 12, the OPEC+ group—which includes some non-OPEC members, notably Russia—agreed to an initial production cut totaling 9.7 million barrels per day (bpd). When expected cuts by other oil-producing countries are factored in, overall global production is expected to go down by around 20 million bpd, equivalent to about 20% of total supply.
The immediate price war may be over, but that doesn't necessarily mean supply and demand will be in balance. Analysts quoted in the business press said the deal would avoid disaster in the short term for the oil industry—some described it as "slowing the bloodletting" or "preventing a slow-motion car crash"—but noted that it would still not make up for the drop in demand due to pandemic-related shutdowns. As a result of all those jets not flying, cars not moving, and factories not humming, worldwide demand for oil has fallen by between 25 and 35 million barrels per day, the New York Times reported.
Oil inventories are also high right now, and some oil producers have had a hard time finding buyers, Viscidi said in an interview. Countries that lack enough storage capacity for their excess oil might be forced to cut back production due to the current oversupply, she said.
Break-even prices for oil producers vary considerably, not just from one country to another but from one oil field to another; some types of petroleum are simply more expensive to produce. For example, Viscidi said, the break-even price for Argentina's Vaca Muerta shale formation is a relatively high $45-$50 per barrel, meaning that investment would not be viable at current market prices.
The Prospects for Renewables
Low oil prices and reduced demand for energy could also have effects on the market for renewable energy. In the Caribbean region, where some countries use diesel or heavy fuel oil for power generation, drops in fossil fuels have historically tended to reduce the "sense of urgency" to adopt cleaner sources of energy, Viscidi said. "I would be concerned, especially in those countries, that there would be less of an impetus to switch to renewables," she said.
But during a March 27 webinar on the impact of Covid-19 on the Caribbean, sponsored by New Energy Events, economist Justin Ram said he believes the economic fallout from the pandemic will help focus the region's attention even more on the need to build long-term resilience, improve competitiveness, and reduce vulnerability. Investing in renewables will help accomplish that, he said.
"If these were normal times, I would say certainly that the price of oil going down would have some negative impacts on investments in renewable energy. But these are really abnormal times," said Ram, Director of Economics at the Caribbean Development Bank.
Racquel Moses, CEO of the Caribbean Climate-Smart Accelerator, stressed during the forum that the current crisis is driving home the need for economic diversification. "We absolutely need to be able to diversify our economies so that the next time that there's something that wipes out the global tourism industry, we are not all left flat on our backs," she said.
In the short term, of course, the immediate focus is and must be on responding to the Covid-19 situation, Moses said in a subsequent interview. But in the longer term, she added, the region has an "opportunity to pivot" toward a more sustainable future. (See related story, "Keeping an Eye on the Long Term.")
Speaking from her home office in Trinidad, Moses pointed out that the Caribbean economies that rely on petroleum—such as Trinidad and Tobago and, more recently, Guyana—are feeling the effects of the downturn in that industry at the same time as those that are more dependent on tourism. That puts the need for diversification in stark relief for the whole region at once, she said.
"I am hopeful and reasonably optimistic that the energy prices will not lull us back to sleep," she said.
Looking more broadly at the Latin American market, many experts expect the overall trend toward renewable energy to continue despite the current low prices for oil and gas. If anything, the recent fluctuations in oil prices have served as a reminder of how difficult it is to plan around unpredictability, said Maurizio Bezzeccheri, Head of Latin America for the Enel Group, an Italian multinational energy company with major operations in the region.
Renewable energy, by contrast, "takes the uncertainty out of the price of energy," since prices are set under long-term contracts, he said in a phone interview. Renewables especially make sense in Latin America, which has "excellent" resources that can help make the whole region more competitive, he said.
During the recent Inter-American Dialogue event, participants agreed that renewables will continue to grow in the region, despite some temporary setbacks due to the Covid-19 situation.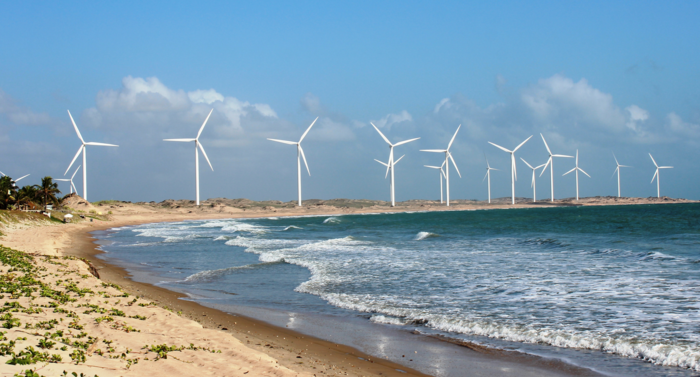 In Brazil, which has aggressively added wind and solar generation in recent years, "I don't see oil prices looking so much as a driver for renewable energy investment," said Camila Ramos, Managing Director of Clean Energy Latin America, a Brazil-based consulting and financial advisory firm. However, she added that she would expect the market impact to be greater in countries that rely more heavily on fossil fuels for power generation.
The economic slowdown will produce some immediate effects in Brazil, said Ramos, who noted that the government has indefinitely postponed several generation and transmission auctions that had been scheduled for this year. The drop in industrial and commercial demand for power could also lead to renegotiations of some supply contracts and decreases in prices on the electricity spot market, she added.
Another effect: Brazil's currency has lost value, making investment in solar PV components more expensive. The supply chain from China was initially disrupted due to the coronavirus but has since been restored, Ramos said, although some factories in Brazil are now on temporary shutdown.
Despite some project delays, countries in Latin America will continue to invest in renewable energy, according to Mauricio Cárdenas. "The expansion of renewables is very solid," he said. "I don't think this is really going to change the way in which Latin American countries are taking the climate issue very seriously."