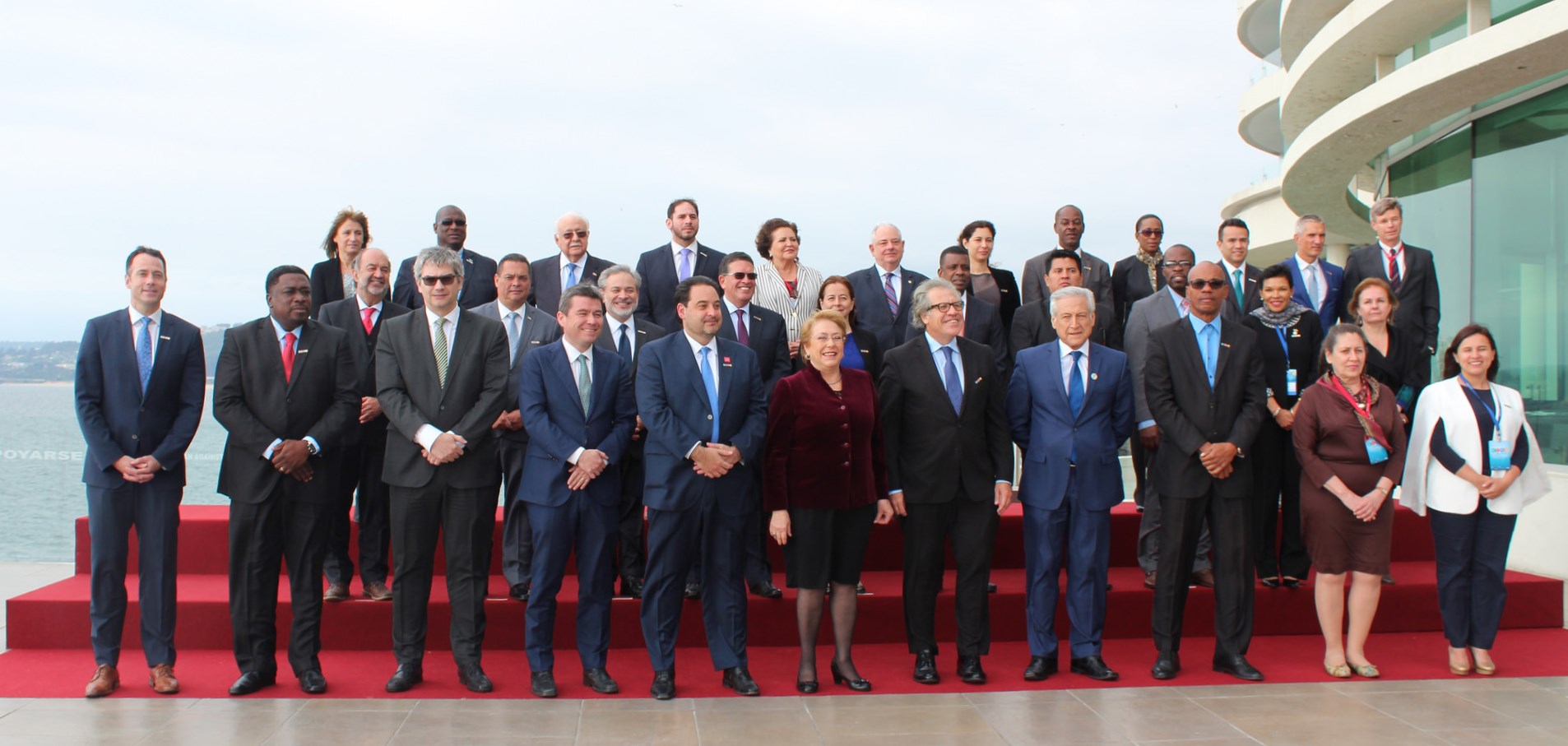 September 8, 2017
Energy ministers in the region gave a boost to the transition to renewable energy policies – the so-called "energy transition" – with the approval of a 2018-2019 Action Plan during the III Ministerial Meeting of the Energy and Climate Partnership of the Americas (ECPA), which concluded today in the Chilean city of Viña del Mar.
After two days of deliberations, the 24 countries in the region that participated in the ministerial meeting agreed on the Action Plan, which is a road map that contains concrete collaborative actions that support sustainable energy. In total, the countries identified more than 30 collaborative actions related to the seven fundamental pillars of ECPA: energy efficiency; renewable energy; cleaner and more efficient use of fossil fuels: energy infrastructure; energy poverty; regional energy integration; and energy research and innovation.
The ministers expressed their intention to ask for the financial support of institutions such as the World Bank, the Inter-American Development Bank (IDB) and the International Renewable Energy Agency (IRENA) to assist countries with their transition. Jamaica offered to host the next Ministerial in 2019.
Additionally, Argentina and Panama joined the ECPA Steering Committee, which also includes Chile, Costa Rica, the United States, Jamaica, Mexico, the Dominican Republic and Trinidad and Tobago.
The Secretary General of the Organization of American States (OAS) said that "the rise in renewable energy and energy efficiency offer a unique opportunity to lead the global energy transition and guarantee universal access to energy for all in the Americas". The OAS has served as the Technical Coordination Unit of ECPA since its inception in 2009.
For her part, Chilean President Michelle Bachelet, who also participated in the inaugural session, said that the energy transition is "one of our most urgent tasks. There is no time to waste if we are to reduce the most polluting emissions and prevent climate change from worsening."
Almagro and Bachelet expressed their solidarity with the Caribbean countries that suffered the scourge of Hurricane Irma, which is now going to the United States, and said that due to climate change it is urgent to move towards sustainable energy sources.
See photos of the event, here.